The perfect playlist for your drive to the beach vacation
Music is the perfect companion for every road trip—particularly on a longer drive. A good playlist is just like an enticing chapter of a good book, which lures you in, excites you, urges you to think about what is yet to come and fills you with a variety of emotions.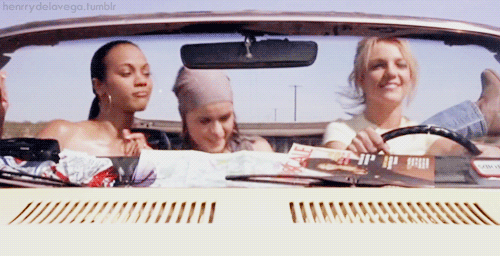 As I get ready for my beach vacation, I pack my belongings and think of every musical piece that brings me joy—from childhood tape recordings to hits discovered via Spotify. Everything.
If you intend to go westward as well, the following songs are bound to set the mood for the sea, beach and sunny days to come.
Have you ever caught yourself singing along your favorite song and being stared at by passers-by? This is the very piece you will simply have to sing along with, and cars that drive by are bound to stare. Finally, you are on the road and this is the beginning of your delightful journey.
You may not even speak Italian or understand the lyrics of this song, but its rhythm and tunes will certainly allow you to experience and realize exactly how you should act, if you, too, are dreaming of an encounter of a beautiful girl at a beach club. With this soundtrack of Les infidèles, even the very first scene featuring legendary Jean Dujardin would be enough to perceive the power of music from head to toe, and its capacity to make you feel confident and special.
Nelly Furtado – I'm Like a Bird
Indeed, you are as free as a bird as you begin your journey, and just like this Canadian artist, you, too, may forget where your home is for a while.
Michael Bublé - It's a Beautiful Day
This song is for you if you're taking a trip to get over something and are yearning for a new lease of life—the kind that reminds you that every ending is actually a beginning of something new. As you greet the changes, these lyrics should guide your mood: "It's a beautiful day, the sun is up, the music's playing and, even if it started raining, you won't hear this boy complaining.
Cyndi Lauper - Girls Just Want To Have Fun
If you're getting ready for a girls' trip, looking forward to adventures and dancing till the sun goes up, this song is definitely for you. Plus, you won't be expecting any calls from your parents and the infamous question: "It's already midnight. Aren't you coming home?"
Prince will make you feel like the coolest kid on the block, regardless of which car your drive. No need for a Chevrolet.
The sea and the beach are a place where everything's light and simple—your mood, your thoughts, and your clothes as well… Now that you're headed towards the sea, may this song take away all your worries and emotions.
Edward Sharpe & the Magnetic Zeros – Home
We all look forward to our trips, and once we slam the door behind us and are on our way, we never look back. However, home is the place where we're always expected and that is precisely where we want to end up, eventually. This song is bound to make you feel cozy and warm on your commute back.
Now that you have what it takes to create the perfect playlist, you are certainly insured against boredom. All that is left for greater safety is insurance for your car itself: https://bit.ly/30oOAfJ
Happy travels!
Written by Mariam Kanchaveli