The perfect playlist for for your mountain drive
Everyone's favorite season of all is not over yet. Perhaps, you are ready for new adventures—either alone or with your favorite partners—with a perfectly planned itinerary and a car loaded with baggage, looking forward to hitting the road and not looking back. This road shall lead you to your newest discoveries.
In the light of recent events, this year's summer travel is different: flying is not an option. However, this is also a perfect opportunity to discover or revisit the most picturesque local spots.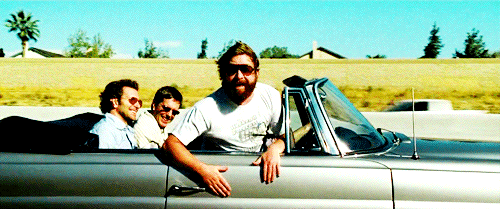 The right playlist is an essential element of every road trip, which kindles fresh memories and emotions.
We have a few tips for your trip to the mountains.
Who would even dare to stop you if you begin your journey with this song? You are full of life and determined to turn the world upside down.
"You got a fast car, I want a ticket to anywhere. Maybe we make a deal, maybe together we can get somewhere… You got a fast car, I got a plan to get us out of here." If you, like Tracy Chapman, have been offered to be someone's partner-in-crime during travel and a plan, then it certainly sounds like an interesting beginning and this song is for the two of you.
What if there is neither the end nor the beginning? You are bound to ask yourself that in the mountains, where the vast mountaintops fuse with the sky. Here, the nature is so complete that it is close to impossible to draw the line between the end and the beginning of it all. This track by Traumprinz is bound to take you on a journey through your thoughts and mountains in utter silence.
Carly Rae Jepsen - Run Away With Me
This song is the best and also the most extraordinary way to offer your loved one to elope while everyone else is asleep. If that is really the person you won't get bored with all night, if that is your heart, soul and body, then you should definitely let them hear this song. And, trust me, you won't have to explain yourself at all.
Hamatsuki - Sunny Days Wouldn't Be Special If It Wasn't For Rain
Don't forget to include Georgian artists in your playlist. If you expect driving to give you a chance to be alone with yourself and your thoughts, the very title of this slightly melancholic, but rhythmic piece by Hamatsuki is bound to send your mind in the right direction.
Depeche Mode - Enjoy The Silence
Sometimes, even a brief hiatus or break between songs is a must. However, the very existence of this piece by Depeche Mode should be enough for you not to yearn for silence ever again.
Mozart - Rondo Alla Turca (Turkish March)
If you are bored with loud rock or energetic pop music, or you're really over singing, too, looking for a break, classical music is the best go-to. After all, shouldn't you maintain healthy variety in your playlist?! Mozart's Turkish March in A major is bound to lift your spirits. And nothing is really capable of bringing as much inner peace as classical music.
Vakhtang Kakhidze – Ano & Vano
And, finally, let's not forget that, this summer, we get to stay in our lovely Georgia, which belongs to Ano and Vano, you and me and all of us. It always awaits us and is ready to let us discover its unique corners year-round. So, let's hop into our cars and drive off to rediscover our motherland.
Now that you have what it takes to create the perfect playlist, you are certainly insured against boredom. All that is left for greater safety is insurance for your car itself: https://bit.ly/2R1VIJt
Happy travels!
Written by Mariam Kanchaveli